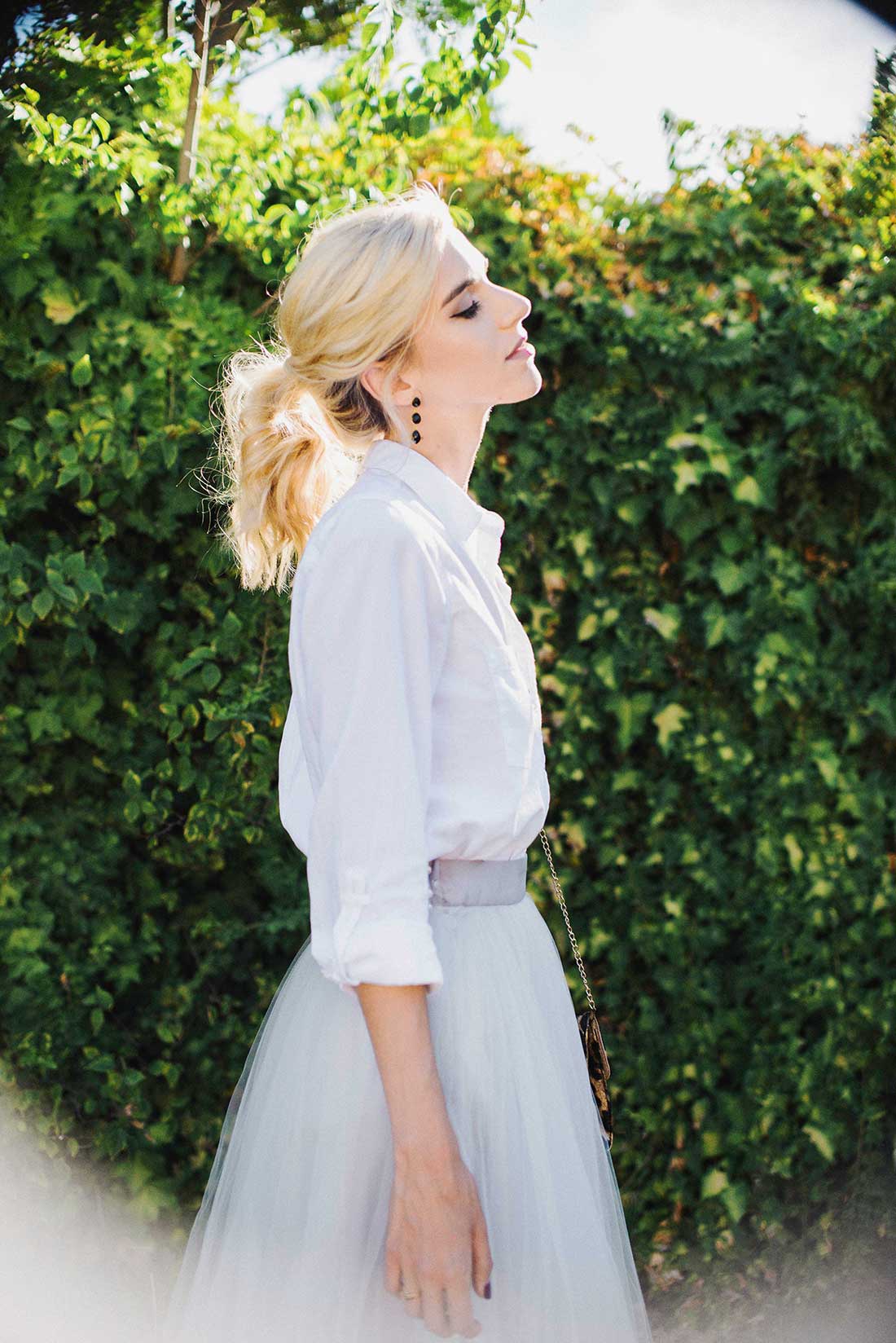 27 Jun

Whimsical

Look at me keeping my promise to blog more! This look was shot ages ago with photographer, Zel Archer, and make-up artist, Cat Terblanche. I meant to upload it sooner, but then life happened.

BUT HERE IT IS! YAY!

I'm wearing a whimsical tulle skirt by local designer, Olga-Maré. This skirt made me feel like I was 6 and 26 at the same time. It's so gorgeous. I teamed it with a crisp white shirt from the Woolworths David Jones collection, which I have fallen in love with. I bought a few David Jones pieces at the beginning of winter and I'm so happy with the quality and aesthetic of it. I finished the look off with jewellery from Black Betty and a leopard-print clutchbag from Pierre Cardin.

Thank you to Zel and Cat for making this look even more magical. I wish my hair could look like this everyday!
Skirt: Olga-Mare
Shirt: David Jones
Boots: Zoom
Handbag: Pierre Cardin (Bought on Zando)
Jewellery: Black Betty