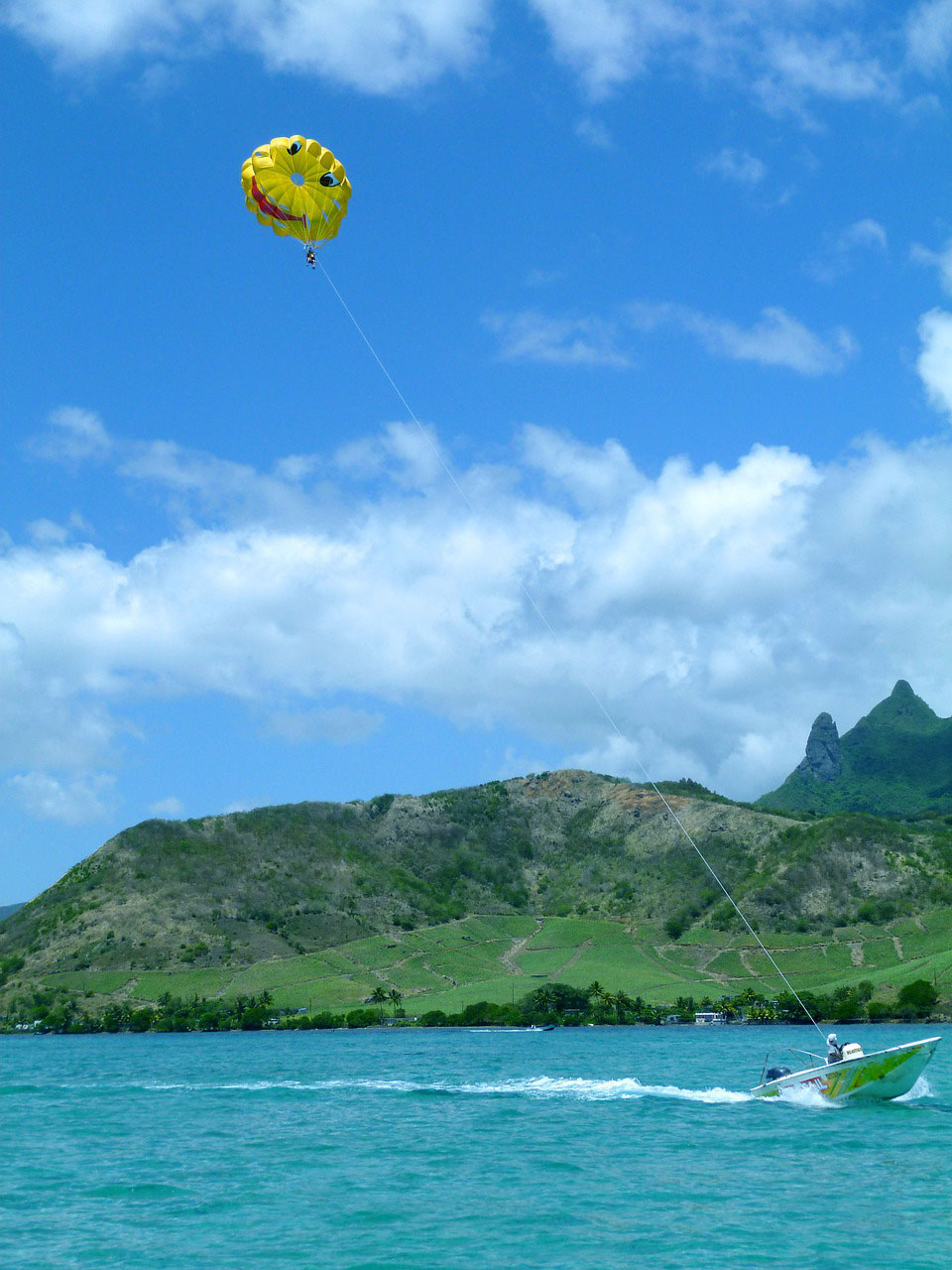 11 Oct

Places To Go When Visiting Mauritius

Last month I wrote about places to stay when visiting Mauritius. Now I'd like to introduce you to some of the attractions in Mauritius.

When you think about Mauritius, palm trees and holiday resorts come to mind. But there's so much more to the island! I was fortunate enough to be shown what goes on outside the gates of the resorts, and I was enamoured by the spirit of this beautiful island.
Chameral Waterfall
Stop by the Chameral Waterfall on your way to the Seven Coloured Earth and The Curious Corner. It's quick, but so worth it – the view is spectacular.

The Curious Corner of Chamarel
The Curious Corner is one of the most unexpected things I encountered in Mauritius. The Curious Corner of Chamarel is a world full of illusions, mind games and activities suitable for curious people of all ages. The illusions are really cool and you will have lots of laughs while walking through the building.
Normal Price:
Adult: Rs. 350 (Admission: Rs. 50 | Curiosities + Activities: Rs. 300)
Children: Rs. 200 (Admission: Rs. 25 | Curiosities + Activities: Rs. 175, Children 3-12 years, height bar)
Read more about it here.
Seven Coloured Earth
What is The Seven Coloured Earth? Here's Wikipedia's answer:
The Seven Coloured Earth(s) (Terres des Sept Couleurs in French) are a geological formation and prominent tourist attraction found in the Chamarel plain of the Rivière Noire District in south-western Mauritius. It is a relatively small area of sand dunes comprising sand of seven distinct colours (approximately red, brown, violet, green, blue, purple and yellow). The main feature of the place is that since these differently coloured sands spontaneously settle in different layers, dunes acquire a surrealistic, striped colouring. This phenomenon can also be observed, on a smaller scale, if one takes a handful of sands of different colours and mixes them together, as they'll eventually separate into a layered spectrum. Another interesting feature of Chamarel's Coloured Earths is that the dunes seemingly never erode, in spite of Mauritius' torrential tropical rains.
Just a tip from my side: Try your best to go on a sunny day. It's not only difficult to see the different colours when it is overcast, but rain can also make the colours muddy. We went on a rainy day and it was still a spectacular sight to behold, but I think it would've been even more amazing on a sunny day.
Read more here.

Flacq Market
If you're into food markets, you'll love Flacq. It has a variety of spices, fruit, veggies and teas. I'm more of a fashion girl, so my aim was to buy clothes or jewellery. The market has plenty of pashminas, saris and weave bags. A lot of these products can be found in South Africa, but there's also some authentic curio. (I bought some rad-looking dodo fridge magnets!)
Read more about the market here.

Ile Aux Cerfs
Île aux Cerfs (in English: Deer Island) is a privately owned island near the east coast of Mauritius in the Flacq District. If you're staying at Ambre Resort, which I mentioned in my previous article – you'll get a complimentary bus shuttle and taxi boat to Île aux Cerfs. And at La Pirogue your green fees are included, as well as a boat transfer from Pointe Maurice.
This is an absolutely AMAZING island filled with activities – such as water sports and an incredible golf course. Even if you don't participate in any activities, you can just chill in the sun and swim in the crystal clear water.

Go for a walk around town
If you're staying close enough to a town or residential area, leave your resort and just walk around for a bit. Or if you're staying too far – take a taxi. I know it can be quite pricey, but it's so worth it!
We were fortunate enough to be in Mauritius for Ganesh, a Hindu public holiday. It was a highlight of my trip, and something I won't forget anytime soon. The people of Mauritius are incredibly kind, and were happy for us to share in their celebrations. I loved seeing the alters, their beautiful clothes and the detail that went into the festival.
There's so much to take in on the streets of Mauritius, so do yourself a favour and pack in your walking shoes!

Want to book a holiday in Mauritius? Check out World Leisure Holidays for a variety of amazing resorts.
View more activities on the Mauritius Tourism Board's website here.