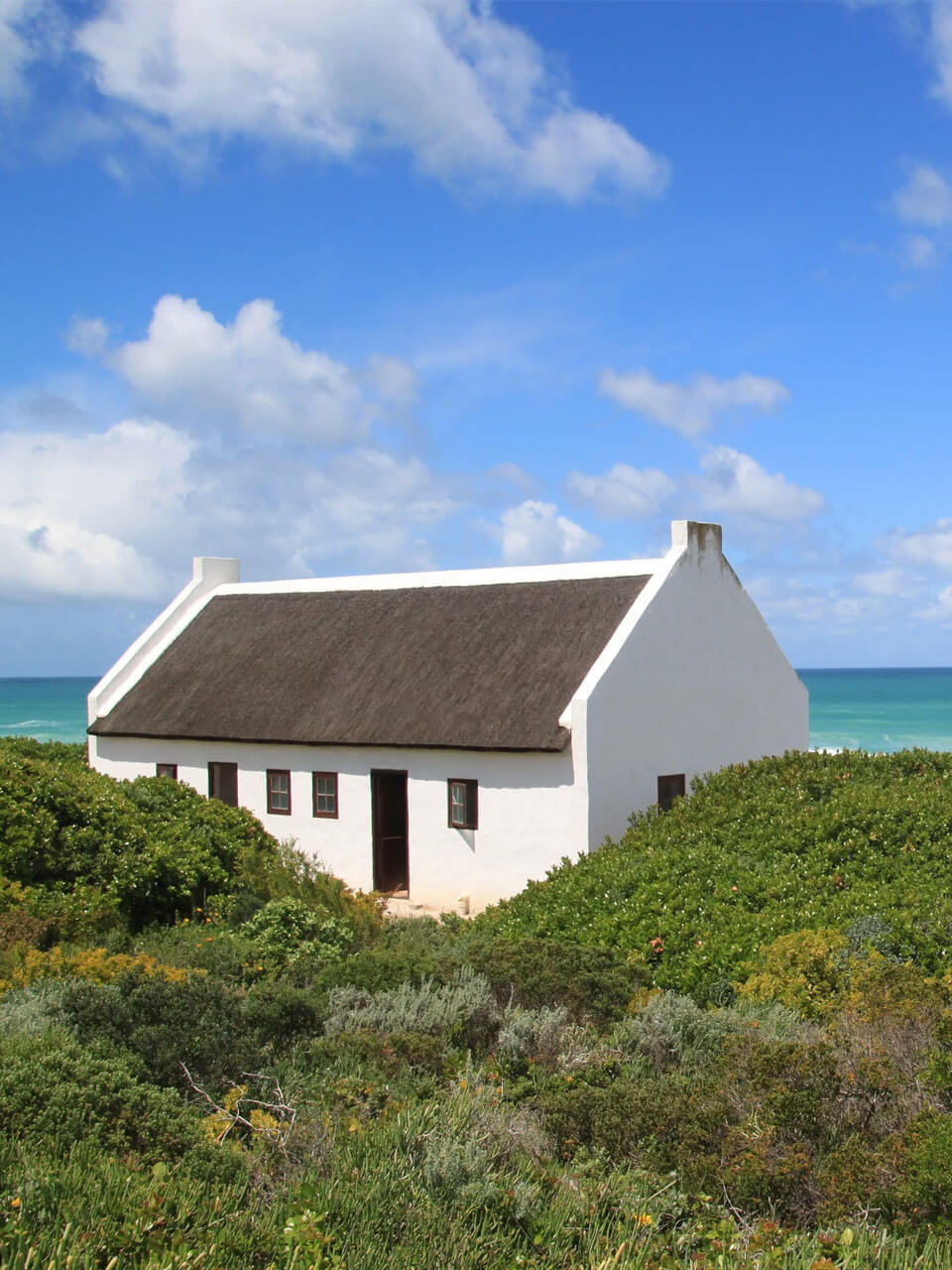 27 Sep

De Hoop Getaway

Last year I went to De Hoop Nature Reserve for their annual Wine, Wales and Music Festival. I was only there for a few hours, but it was enough for me to vow to go back as soon as possible.

Exactly one year later I got the opportunity to visit De Hoop again for my blog, and it happened on a weekend with two memorable dates: Heritage Day, and our one year anniversary! So exciting!

The weekend was exactly what I'd hoped it would be, and I loved every moment of it. If you're thinking of visiting De Hoop, here's the lowdown.
The Accommodation
When we arrived at De Hoop, we thought that we were going to stay in a deluxe room at Opstal Manor. We were so surprised when we ended up getting a 3-bedroom house all to ourselves! We stayed at The Giant Kingfisher house, which can accommodate 6 people for a daily rate of R3000. So that's R500 per person, which is a really great deal. The house has a big lounge area, a dining room and a kitchen with all the utensils and appliances needed for a weekend away.
De Hoop has a lot of accommodation options, including a camping site – so you'll definitely find something that suits your budget. J-P and I were eyeing the camping site rondawels for our next stay, which can accommodate 2 people for R450 per person. If you'd like to find out more about their accommodation, view their website here.
Note how dark it is outside. That was one of my favourite things about De Hoop – there are no street lights, no traffic, no noise or light pollution. Just peace and quiet and a few bokkies.

We had a great view of the animal life at De Hoop from our stoep. Eland, Bontebok and zebras were grazing in front of our house the whole weekend.

The Spa
De Hoop recently converted one of the old stables into a spa, and it is as cool as it sounds. You can get a variety of treatments while looking out onto the vlei. Best of all: It's dead quiet there. You can truly just switch off and not think about anything.
The Vlei
The vlei is absolutely beautiful and one of the main attractions at De Hoop. You can do a guided eco tour for R350 per person which includes the following:
Explore the De Hoop Vlei and enjoy bird, game, otter and even porcupine sightings with our new eco cruise experience. Daily cruises can be booked by arrangement. Morning cruises include tea, coffee as well as pastries and croissants with jam and cheese. Guests opting for the evening cruise can enjoy house wines, local beers, juices and savoury snacks. Please note that this excludes spirits and speciality wines. (duration 1 1/2 -2 hours) 
The wildlife
I didn't expect to have zebras chilling in my garden, but that's what happened! You'll see a lot of Bontebok, Eland and Cape Mountain Zebra at De Hoop. We also saw the CUTEST rabbits the first night, and on our way back from the beach we spotted a meerkat. There are also lots of baboons, so best to close the windows when you're not at home. Otherwise you'll come back to a baboon house party.
The Beach
Because we'd never been to De Hoop before, finding the beach proved to be quite an adventure. It is about 20 minutes away from the main site, but the drive is awesome. Pristine dunes, endless landscapes and the odd ostrich – it's a sight to behold.
It was a bit windy when we got there. Okay, it was REALLY WINDY! But the view was beautiful and we got to see so many whales! I'd read on the De Hoop website that they're a whale hot spot, but I was very sceptical. I'd heard that from other places before, and then it turns out that one lonely whale passes through once a year. So I was so pleasantly surprised when I saw a couple of whales frolicking in the icy waters on Saturday night!
J-P channeling his inner Kenny because of the icy wind.

The restaurant
The Fig Tree restaurant serves breakfast, lunch and dinner and is the only spot on the premises that has public wifi. (The reception at De Hoop isn't that great, but it is great to have a bit of a break from your phone!) Dinner is a set 3-course meal to the value of R260, and as you can see – it includes some pretty delicious seafood! My favourite part about The Fig Tree restaurant is its homemade bread. Delicious with dinner, but even more delicious when toasted for breakfast!
Overall, our stay at De Hoop was a fantastic break from the city lights, and I would highly recommend it to anyone who'd like to live offline for a while.
As I mentioned at the beginning of my article, there are lots of accommodation options – be sure to check it out here.
You can view all the activities here.
Contact the De Hoop team on [email protected] or +27 (0)21 4224522.