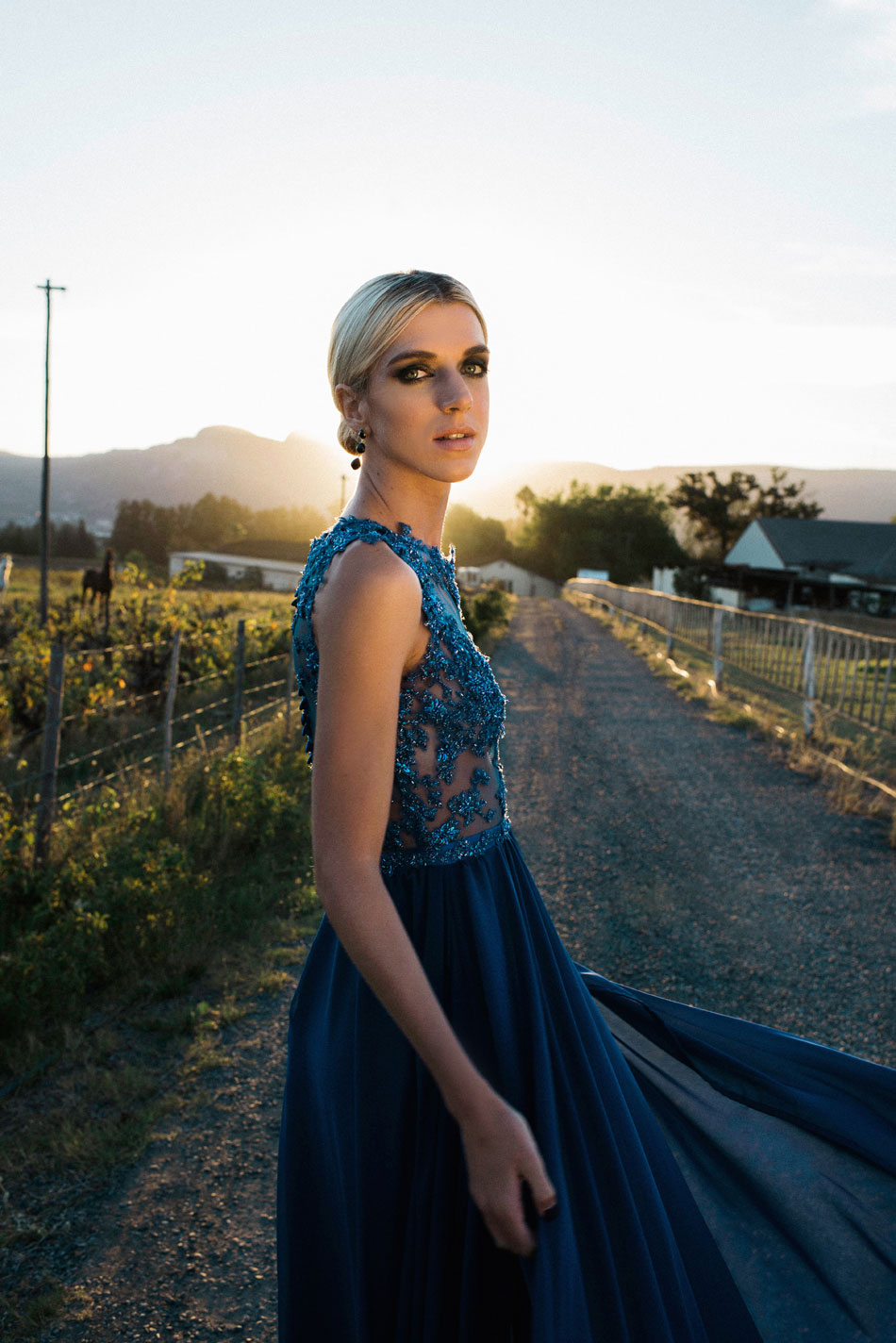 24 Apr

Breath Of Blue

At the beginning of this year I vowed to go back to doing all the things I love, and one of them is working with fellow creatives to make life more colourful.

So I called up two of my favourite people in the industry for a photoshoot, and spoke to up-and-coming designer Janu Steyn about wearing one of his gowns. He gave me the most breathtaking royal blue gown with intricate detail across the chest and a line of buttons down the back.

Zel Archer came onboard as photographer, and Cat Terblanche as hair-and-makeup artist. I've worked with them a lot in the past and I absolutely love their dynamic. They're some of the kindest people I know, and together their presence is so comforting that it puts me at ease in front of the camera. They're the perfect duo for a wedding, so if any brides-to-be are reading this – drop them an email!

The earrings in this shoot are from Black Betty Jewellery – I can't resist a dark stone, so these stole my heart from the moment I saw them. View all their jewellery here.

I hope you'll enjoy these photos as much as I enjoyed being in them.
Dress: Janu Steyn
Earrings: Black Betty Jewellery
---