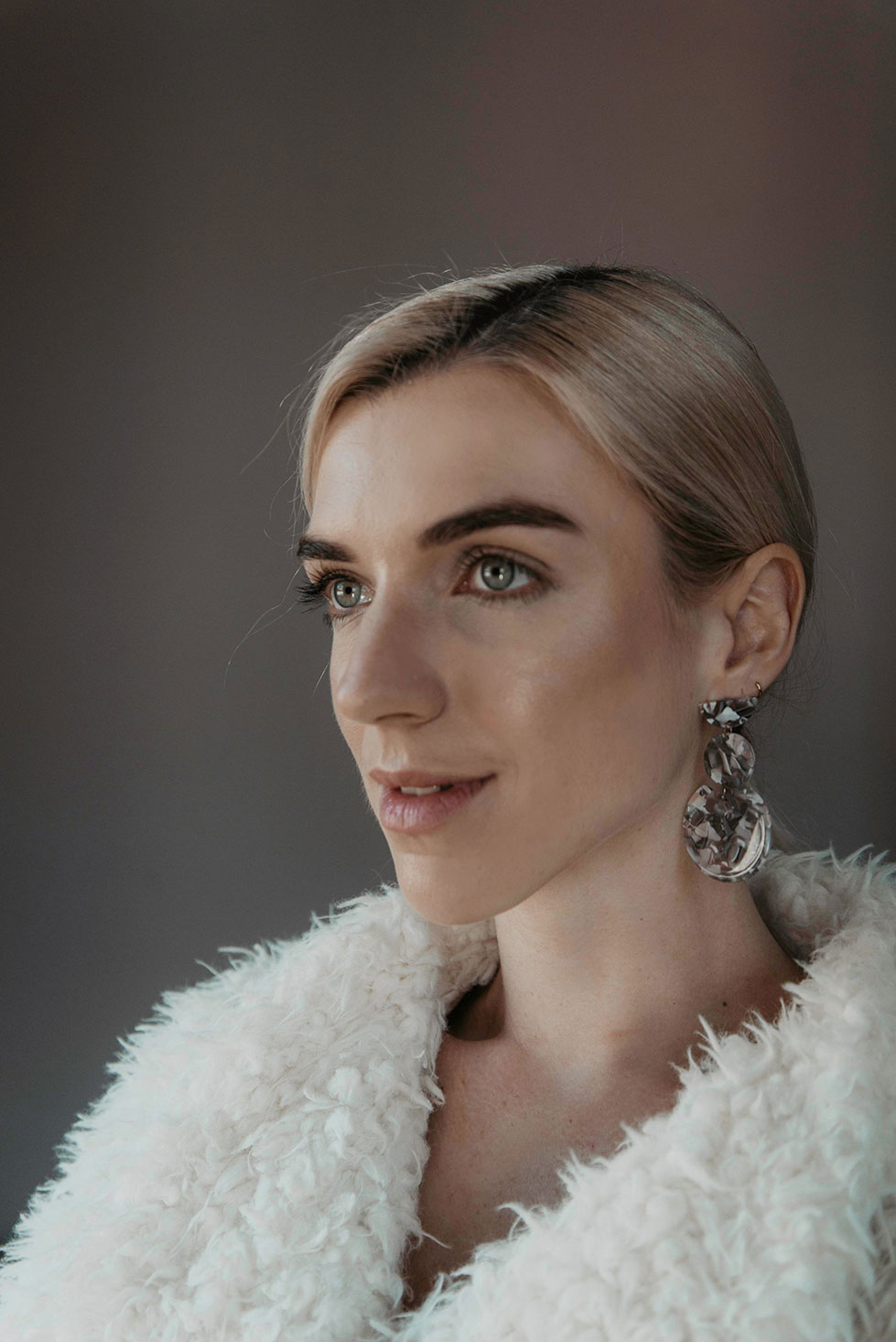 27 Jun

Bold brows, smokey eyes & '60s glam with Almay

Let's talk about the ALMAY Brow Styler (R139.95). This easy-to-use tool has a brand new Slimmy Brush which was specifically created for precise application and people like me who are on-the-go all the time. I really don't have the time to wipe away any errors in the morning, and I'm also not the kind of person who would touch up my brows at the office during the day, so I was happy to find that the Brow Styler's application is long-lasting. The Brow Styler comes in four shades: Light Brown, Medium Brown, Dark Brown and Clear.
All About The Brows
I used the clear one to set my brows first, then I filled my brows with the ALMAY Brow Pencil (R199). The Brow Pencil is slanted for two very important reasons: the pointed tip defines the edges of your eyebrows, while the flat edge fills in sparse areas. I then set my brows with the Light Brown Brow Styler.
Step 1:
Step 2:
Final glam:
If you'd rather let your eyes do the talking than your brows, you will like the ALMAY Smoky Eye Trios (R199.99). If, like me, you love a good step-by-step, you'll be happy to know that the palette was designed to look
like the area around your eyes, so there's no confusion about what colour goes where. The application is fantastic, by the way. I was super, super, super impressed with this one!
Ooh, it's smokey in here!
The products are ophthalmologist tested and suitable for sensitive eyes and those who wear contacts. You know the drill, as always with ALMAY they are hypoallergenic, fragrance-free, clean, and cruelty-free. Choose from 11 palettes: 4 Smoky, 4 Nude (new!), and 3 Intense (they're new, too!).
Let's get Twiggy With It
Makeup is art. I change mine according to my mood, the weather and even the series I'm watching at the moment. I use it as a way to express myself creatively wherever I am. I have different makeup personalities, sometimes I prefer a blank canvas, other times something sexier like a smokey eye. Currently, I'm watching Mad Men and I'm feeling the '60s trend! Together with my team, Archer Rose Collections and Cat Terblanche, I wanted to show you how you can do a '60s glam look with the ALMAY Velvet Foil Cream Shadows (R109.95 each). THIS PRODUCT IS SO PRETTY! It was love at first sight when I saw how pigmented they are. From light chromatic shades to glimmering jewel tones, this long-lasting highly pigmented formula wears for up to 24 hours.
This blog post was sponsored by ALMAY. All products are exclusively available at Dis-Chem stores nationwide.
Make-up artist: Makeup By Catherine M
Photographer: Archer Rose Collections