27 Sep

Being a teenager in my 30s

I recently came across a social media post on the Shit You Should Care About Instagram page, which really resonated with me. (Side note: Their newsletter is great!)

The post was titled "On being a teenage girl in your 20s," and it spoke about how we are now in an era where the pop culture we grew up with as teenagers is being reinvented as pop culture we get to consume as adults. (The Gossip Girl reboot, Taylor Swift re-recordings, Barbie movie, etc.)

Here's an excerpt that really struck a chord with me: "The purchasing power of teenage girls is unmatched (tell me why I had five different copies of the same magazine just so I could have a front cover with each member of One Direction on it?) So imagine the power of teenage girls in their 20s who are no longer worried about looking basic, mainstream, too girly, too adolescent, and don't have to use their parents' credit cards? You don't have to. Nostalgia sells, and now we have the money to buy it."

I am not in my 20s anymore, but I feel that this sentiment applies to any age group who feels a connection to it. I have felt this way for a very long time, but couldn't quite articulate this season of my life until I read this post and realised that it's as simple as this: I am a teenager in my 30s.

Here are some things I'm enjoying as a 30-something teenager.
Cute piercings
Like a proper teenager, I recently got a fourth lobe piercing at the mall. You won't believe how happy this has made me! Every time I look in the mirror, I am so chuffed with my earring stack.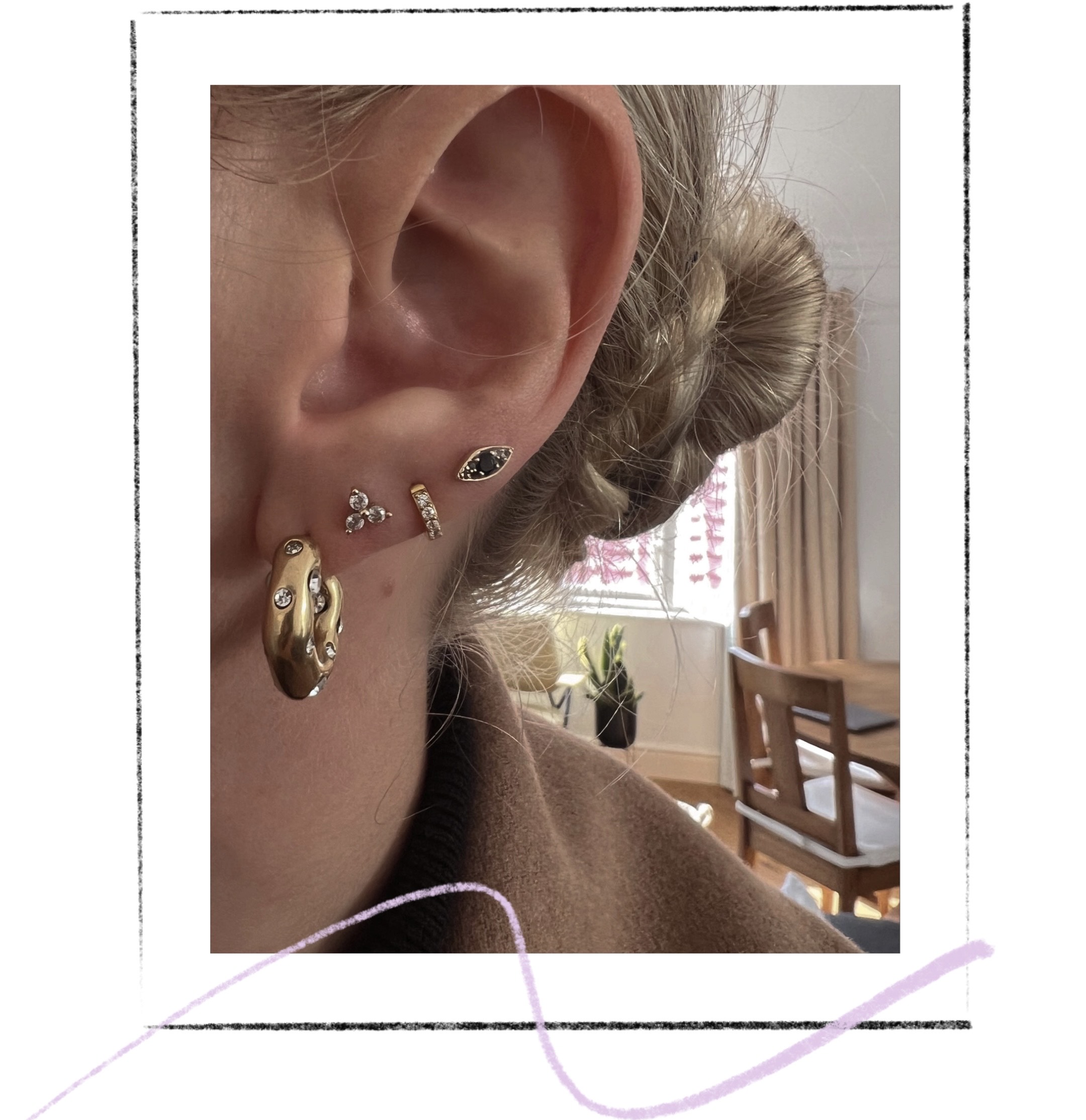 Pop Culture Podcasts
When I was at school, I loved nothing more than a good pop culture magazine. Seventeen magazine, Teen Zone, and Salt Water Girl all held a special place in my heart. I also subscribed to People magazine and TV Plus, which I received in the post every Friday after school. (Who remembers the absolute joy of receiving your magazine subscription via mail?!) I would devour every celebrity story I could find, paging through the magazines for fashion inspiration and big sister advice. (Below is a photo of me in Seventeen magazine from when I was part of their Style Council.)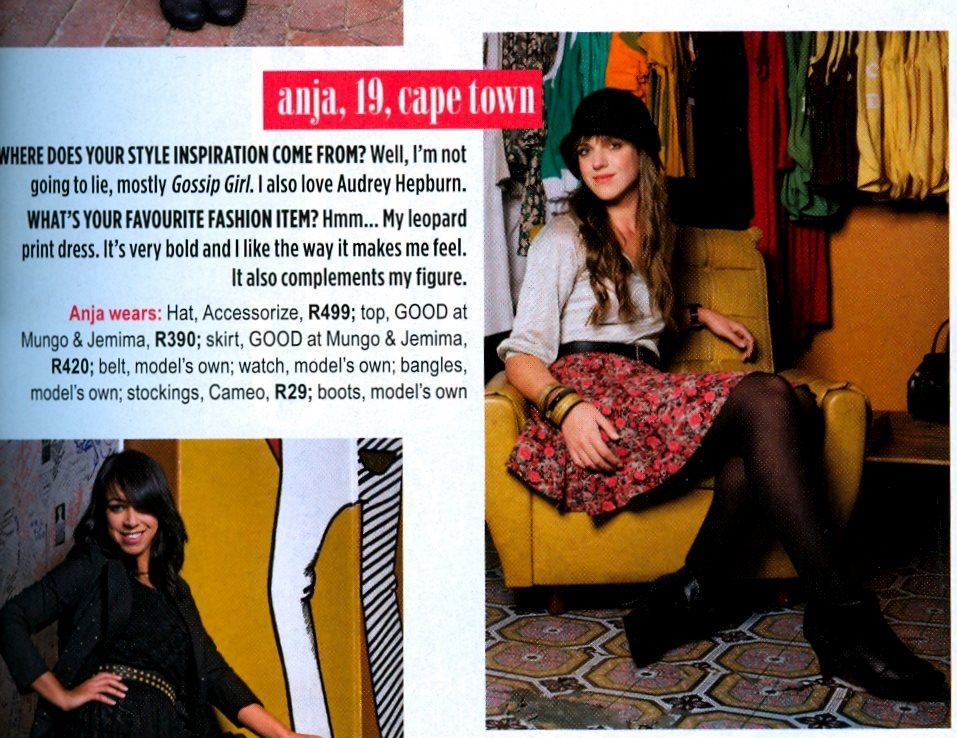 Over the past few years, the media landscape has changed drastically, and I felt disconnected from that early 2000s magazine charm. I also think there was a part of me, however small and subconscious, that felt I needed to leave that behind because I was 'growing up'. That is, until I discovered the wonderful world of pop culture podcasts. What I found most interesting about my venture into the world of pop culture podcasts is that many of them came with a disclaimer to dispel the perception that having an interest in pop culture somehow makes you unintelligent. I feel that this is another way that we, as adult teenagers, are taking control of the narrative.

For example, the podcast Sentimental Garbage, hosted by Caroline O'Donoghue, describes itself as "a podcast about the culture we love that society can sometimes make us feel ashamed of."
Another favourite of mine is the podcast Shameless, "the podcast for smart people who love dumb stuff." It is hosted by Australian writers Zara McDonald and Michelle Andrews and covers all the biggest celebrity stories weekly with an air of lightness and giggles, as well as old celebrity scandals for a touch of nostalgia. During their weekly pop culture wrap, they often share recommendations for shows, books, or articles they're enjoying, which I look forward to every week. Finally, I've been laughing my butt off while listening to Celebrity Memoir Book Club, which is hosted by New York comedians Claire Parker and Ashley Hamilton. Witty as ever, this podcast summarises celebrity memoirs and honestly never disappoints.
Old Reality TV
Remember The Hills, Geordie Shore, and Laguna Beach? Well, I've rewatched all of it, and I can confirm that it is still just as great as when it came out. The nostalgia factor with Laguna Beach specifically was so endearing and took me back to my high school years.
Side note: Before COVID came in like a wrecking ball, my husband and I were going to get married in Vegas and tour California. Laguna Beach was on 'our' list of places because I was so obsessed with the show as a teenager. I had to tell JP that there's good surf there.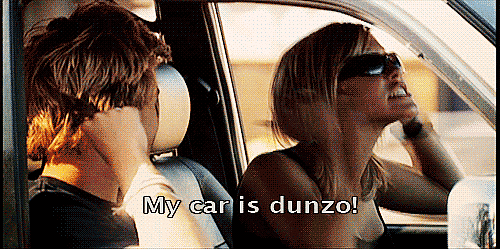 Playing Pokémon
All of us went through a Pokémon phase when we were younger, but some of us (me) never got over it. Last year, I got a Nintendo Switch for Christmas, and I have been playing Pokémon games on it ever since.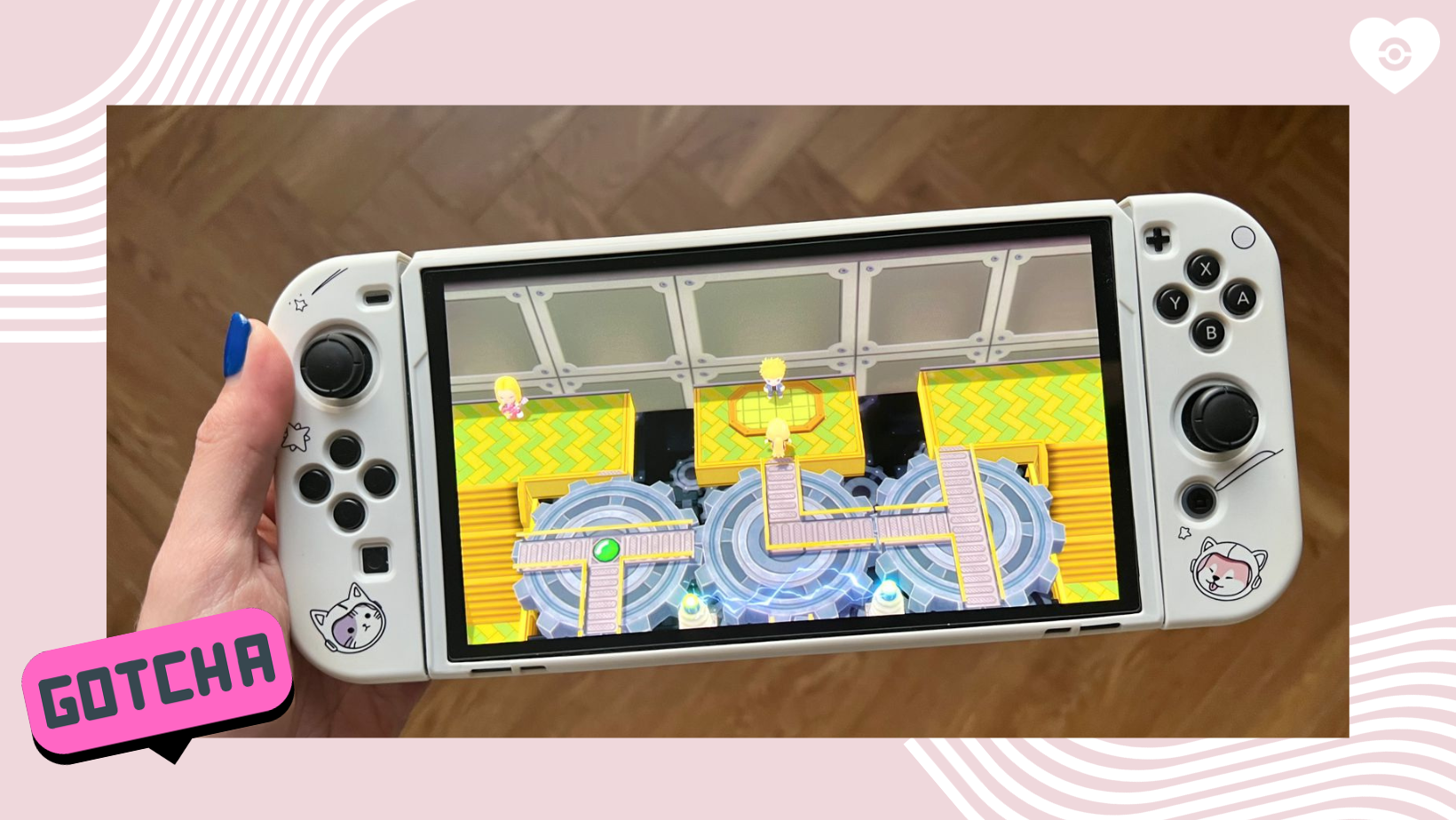 I am now finally at the stage where I will play other games, so I have been eyeing Zelda: Tears of The Kingdom and Animal Crossing. We're going to Tokyo in October, and I literally can't wait to visit the Pokémon Café and play games at the arcades in Akihabara.
Don't believe anyone who says games are for kids. They're lying.
Watching Teen Shows
What business do I, as a married 32-year-old with a mortgage, have watching shows like The Summer I Turned Pretty or XO, Kitty? Who cares! I love the youthful innocence of these shows. (For the record, I am Team Conrad.)
Reviving Hair Accessories
Do I have a drawer full of Alice bands and cute hair clips? Yes. Am I going to buy more hair accessories when I'm in Japan? Totally! Will I love scrunchies until the day I die? Absolutely! Do I sometimes accidentally look like Deb from Napoleon Dynamite? 100%. Do I care? No!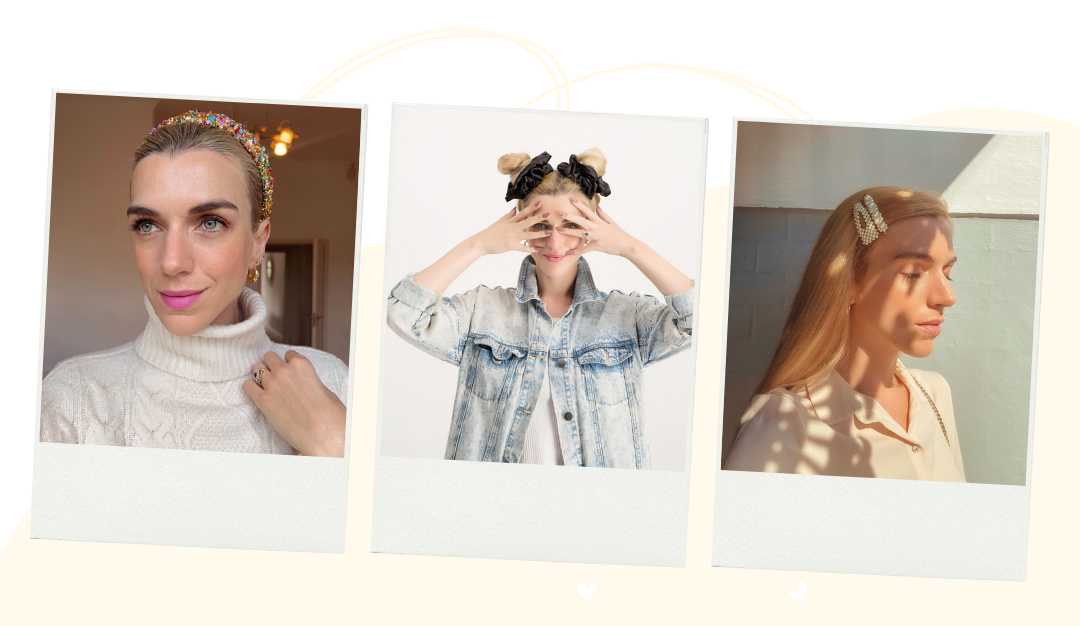 Listening to whatever the heck I want 
I have a very broad taste in music, which includes everything from alternative songs to sugary sweet pop tunes. This has always been the case, however the difference now is that I am 100% leaning into the latter. I wasn't a Swiftie in my 20s, but best believe I was playing All Too Well on repeat in my car when it was re-released. I got my driver's licence when I was 19, but that hasn't stopped me from listening to Olivia Rodrigo's famous song 10 000 times – especially when I'm driving at night and want to feel like a main character.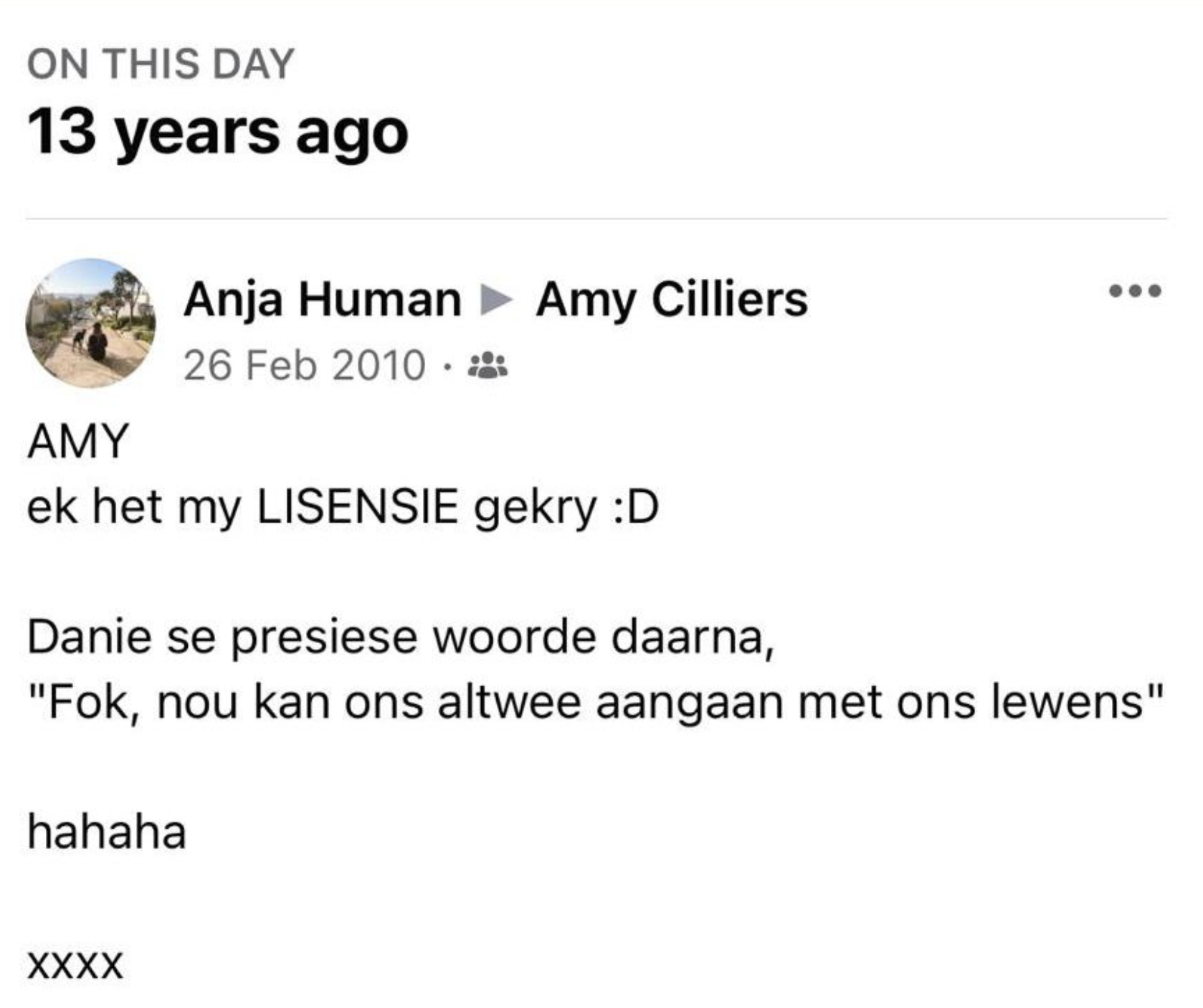 Please enjoy this old Facebook conversation between me and my high school bestie about the day I got my driver's licence. Danie was my driving instructor.
In conclusion, this new wave of teendom in adulthood sees us transitioning away from the mid-2000s 'cool girl' trope, into an era where we simply enjoy the things we love, unapologetically and for ourselves. It also provides us with an opportunity to reconnect with our younger selves. I believe this is especially meaningful in the aftermath of COVID-19, a period during which many of our sources of happiness and personal development were suspended for three years.
Thanks to SYSCA for inspiring this post, and for my Instagram follower, Anita Wesso, for encouraging me to write another blog post. I appreciate you!